Virtual Awards Ceremonies – The New Normal?
I'll get straight to the point: many of our industries are rapidly changing due to the onslaught of COVID-19. For the events and recognition world, that means we're going digital! Virtual events: perhaps you've heard whispers that your own event will be going virtual this year. Maybe you've been considering whether you can really capture the feeling of an in-person event over Zoom or Teams. Maybe you haven't even heard of these things. Whatever the case, read on to find out how and why you should throw a virtual awards ceremony this year.
Why Should You Hold a Virtual Awards Ceremony?
Why is this an option you should be considering if your physical event has been cancelled or indefinitely postponed? Consider that:
Recognition Still Matters!
Recognizing your employees is perhaps even more important during trying times. Your employees are likely stressed out, whether your business has dipped or skyrocketed. We're all feeling a little crazy by now, and the world doesn't seem to be getting any less stressful. Our once hyper-social environment has become a distant land of emails, texts, and phone calls. We're craving that human connection that we used to get from chatting at the coffee maker. Your employees deserve to be recognized for their achievements in a setting with their peers (see our post on Why Recognition Matters). They deserve to have a great time together even though they're not all in the same room.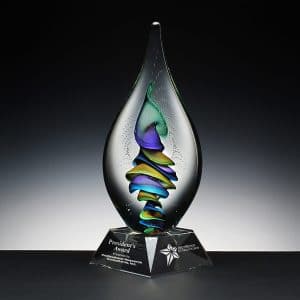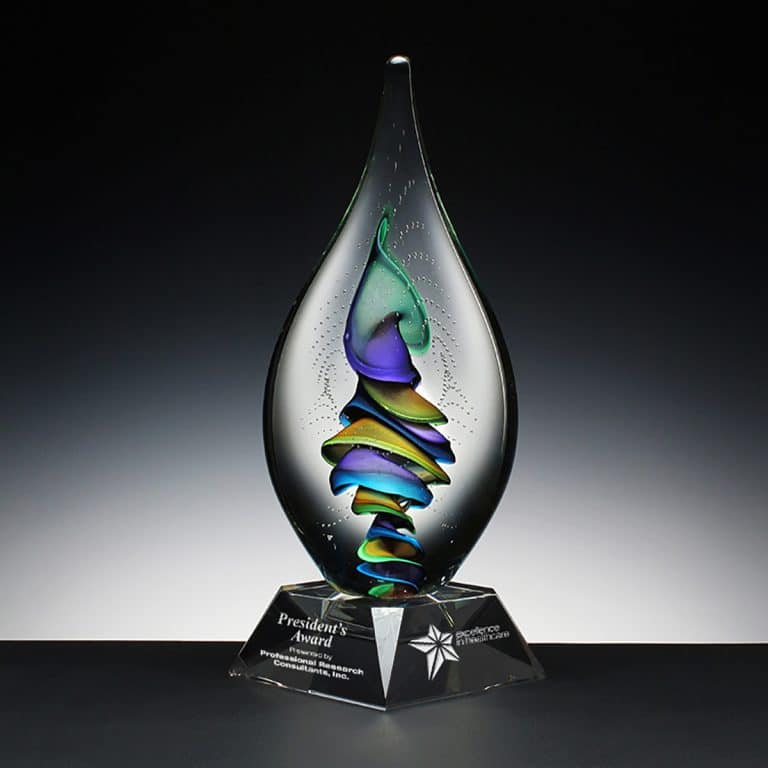 A Virtual Awards Ceremony is a Great Morale Booster
Let's face it: we all need a little more fun in our lives right now. Why not dress up and toast your peers from the safety and comfort of your home? We're all prisoners to the couch these days. We all miss each other! If we have to be apart, let's make an effort to make it fun! In doing so we can enrich our employees' lives and bring them all a little closer together… hopefully at least six feet apart (you knew it was coming).
They Don't Want to Wait Forever
Maybe you're postponing your event, and you'll keep on postponing until it's absolutely 100% safe for us all to emerge from our PJ-swaddled cocoons. Consider that indefinitely postponing your event can only add to the disappointment we're all facing with the cancellation of sporting events, concerts, festivals, and all the other not-so-socially-distant activities we love. Give them something to look forward to in the midst of all the doom and gloom!
Virtual Events are Incredibly Cost Effective
Sending your recipient a box in the mail and holding a web conference is no plane ticket to Maui, that's for sure. Let's face it: virtual events are cheaper, and your recipients may realize that (especially if they were planning on a tropical vacation). But that doesn't mean they can't be meaningful in their own way. You can throw a great virtual event that will leave them impressed and reinvigorated, just as they would be after a physical event. And at the same time, you reap the benefits of a much less costly event. Virtual events are also a wonderful option if your budget for recognition has been slashed due to the low cost compared to renting a venue, organizing speakers and catering, and all that goes along with a physical event.
Planning Tips – How to Pull it Off
Now that we've covered the WHYS I'm sure you're eager to know HOW exactly you're supposed to pull this off. Here are a few helpful tips for throwing your own virtual recognition extravaganza!

Send Out Invitations
Create anticipation by formally inviting your attendees. Here at Glassical Designs, we make custom acrylic invitations that double as a fun keepsake for your event!
Ask Your Attendees to Dress
Up!
Hey, any excuse to ditch the yoga pants and holey college t-shirts.

Give Out Awards
You knew we'd be touching on this! Awards are still important even in our post pandemic world. The element of surprise is removed but they'll still appreciate your token of recognition perhaps even more now that you've gone through the effort of sending it to their home. They'll be happy to know you're still thinking of them and their accomplishments in this crazy time!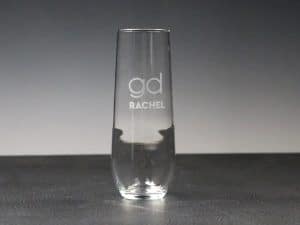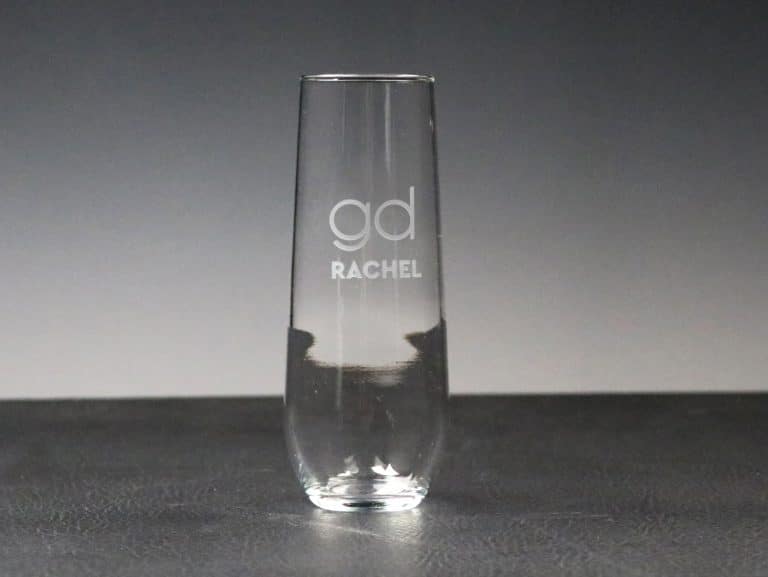 Cheers!
Consider sending your attendees wine glasses or champagne flutes for a group toast! Mini champagne bottles are a nice touch, too. This is a fun, low-cost element that will really bring the joy to your virtual awards ceremony.

Photos!
Your employees likely know how to create custom Zoom backgrounds; it's time you learned, too! Look into creating a themed background for your attendees to use and sending custom photo props for fun photobooth style pictures that your employees can share on social media.
We Can Help!
How can we help you pull it all together? Check out our custom, creative virtual events-in-a-box! Our virtual awards ceremony boxes are fully customizable and can fit in with your branding or event theme. We include a custom acrylic or engraved crystal award, a fun invitation, a customizable photo prop, candy confetti, even engraved champagne flutes. If you're looking for something even more custom, you know we're game! We'll work with you to create the box of your wildest dreams! Our creative team of awards experts are ready to help you pull off the virtual awards ceremony your employees need and deserve!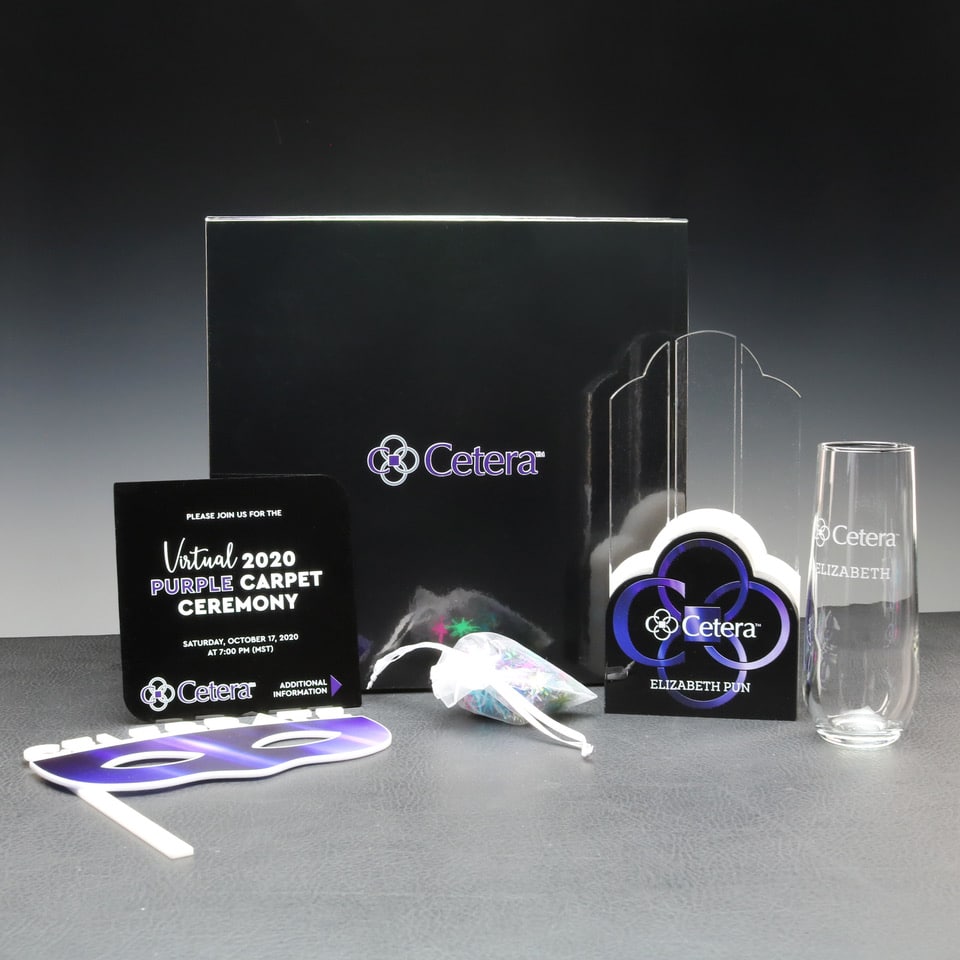 Contact us today to get started!