Color-fuse is a process where any image can be fused to a crystal, glass or acrylic award. Your image can fill the front or back of an award or can be used to add a small "splash" of color to enhance any etching on the piece.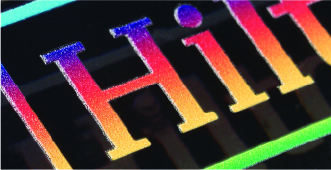 Sandblast Etching is created when the smooth surface of crystal or glass is blasted with a fine sand to create a deep sand-carving recess. Sandblasting provides a deep, frosted imprint that other etching processes cannot achieve. (Not available for acrylic awards.)
Laser Engraving uses a laser beam that passes over the surface of an award and removes the designated engraving area on the piece. We don't recommend Laser Engraving for glass or crystal, because if marks too lightly on the surface. It engraves nicely on acrylic.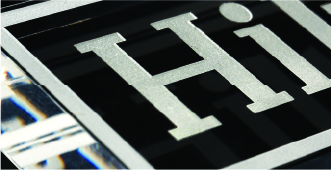 Color fill is added to our sandblast etching to add visual appeal to your award or gift. Silver or gold acrylic paint is used to fill a solid area of etching. Color fill options are limited to colored glass awards–typically either cobalt blue or black pieces.