OUR MISSION IS TO SERVE OTHERS BY PUTTING OUR CUSTOMERS FIRST WHILE PROVIDING ARTISTIC QUALITY PRODUCTS WITH INTEGRITY AND A PERSONAL TOUCH.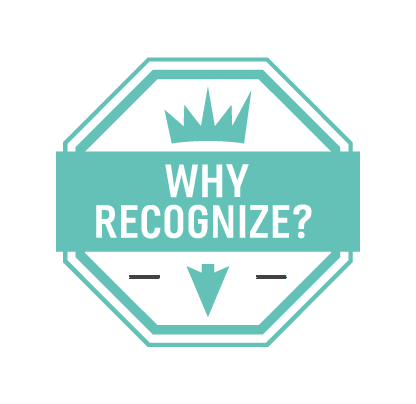 The basic human need to be celebrated within a community or company, hardwires people to thrive on recognition. We believe this is particularly important at work, where we spend a large chunk of our lives. By publicly recognizing employees, among their peers, you create a culture and environment where the motivation to produce more and better can flourish.
50% of employees who receive recognition in the form of cash do not remember what they used it for after a year.
A thoughtfully selected award, chosen on behalf of the recipients has a higher perceived value than letting them choose their own gift out of a catalog.
We treat others the way we want to be treated. This means we are up front with our customers regarding all charges for your awards. Most often, all individual pricing reflects the total cost you pay, per award.
individual personalization
artwork/logo (if provided as vector format)
all text
proofs
engraving
set up
artwork/logo clean up
(if not in vector format)
color-fill
drop ship
multiple surface etching